Motion control applications utilize encoders to translate position, or motion of a shaft or axle, to analog or digital output signals. Applications that require a brushless DC motor also require an external system to commutate the rotor and stator poles of the motor.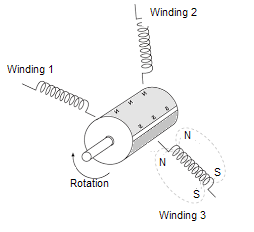 BLDC motors use electrical commutation in combination with stators that incorporate a sequence of coils and permanent magnet rotors. Because they do not have any brushes to provide current switching, BLDC motors must rely on external controllers to provide the commutation that switches the current in the rotor coils to generate motion.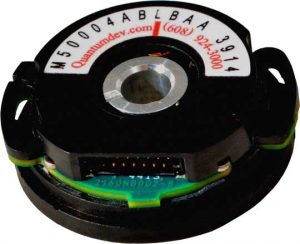 BLDC motors provide some important advantages:
Efficiency increase of 15-20%,
Reduced maintenance since there are no brushes
Torque remains constant at all rated speeds
These motors have been in use for years, but until recently the need for complicated control and feedback circuitry has often made their application, installation and maintenance time consuming and difficult.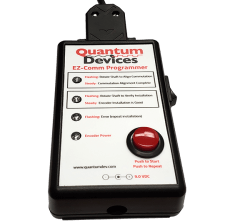 These difficulties have now been eliminated with the introduction of Quantum Devices' QM35 EZ-Comm, a low profile encoder that has a full complement of incremental and commutation signals built in to the base product.
The EZ-Comm features a programmable commutation offset that allows for fast installation and timing of the commutation channels to a BLDC motor. With standard pole counts of 4, 6, 8 and 10 and the EZ-Comm Programmer, the QM35 EZ-Comm is a high functioning encoder with a small footprint that is ideally suited to high volume OEM applications.
Other important product features:
| | |
| --- | --- |
| Bearingless modular design | Up to 1Mhz frequency response |
| Low profile assembled height | High noise immunity |
| Resolutions up to 5000 lines per revolution | RoHS construction |
| 4, 6, 8, 10 or 14 pole commutation | Hub to shaft uses two 3-48 set screws |
| Easy lock-n-twist assembly feature | Hermetically sealed LED |
| Through bore sizes up to 0.375″ diameter | Multiple mounting options including resolver size 15 |