Quantum Devices Optical Encoder Black/White Wire
August 2, 2014
What's with this Black-White Wire?
Quantum devices QR145 and QR200 optical encoders feature an extra black & white striped wire that serves as an alternate grounding connection for the encoder.
This wire is intended to be used in situations where the encoder flex mount is not case grounded. The Black/White wire is at the same potential as the optical encoder's conductive polymer housing and flex mount.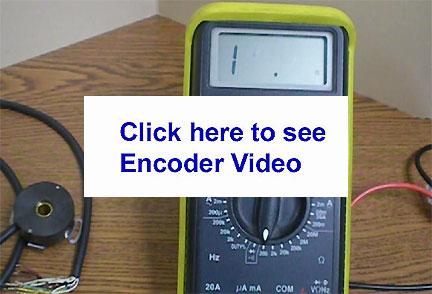 Internally, the electrical path of the black-white wire is tied to the optical encoder housing and flex mount through the circuit board. Our optical encoders tend to live on the back of hardware like brushless DC motors, where the motor housing is at ground potential. In cases like this, it is usually best to leave the black-white wire tied off and floating.
Jim is an application engineer for Quantum Devices Inc, a leading manufacturer of optical encoders.
Explore our optical encoder wiring guidelines or reach out to us with questions.