The Robust QD-H20 IP66 Industrial Rotary Encoder
May 4, 2013
.
Waterproof Rotary Encoder Provides Improved Feedback Solutions
The QD-H20 is an ideal replacement encoder for size 20 and size 25 industrial applications. It is an IP66 sealed rotary incremental encoder. This high IP rating provides outstanding environmental protection with all of the line count and output options of the QD-145 incremental encoder.
The QDH20 style industrial rotary encoder is typically used in applications such as: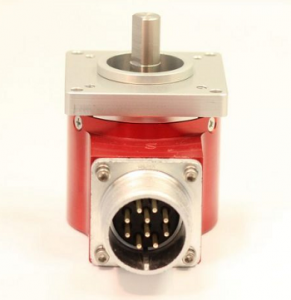 Machine controls
Process controls
Elevator controls
Agricultural machinery
Textile equipment
Robotics
Food processing
Conveyors
Material handling
…as well as any application where water or contaminant ingress or durability is a concern.
The QD-H20 incremental encoder has three styles of MS connectors, 6, 7, and 10 pin, along with a flying lead option, and the ability to come with custom cable lengths. Each connector option is possible in radial and axial configurations.
The QD-H20 rotary encoder boasts a wide –20 to 100 Deg. C temperature range and a 500kHz frequency response. Multiple shaft sizes ranging from .250" to .650" in both hollow and solid shaft are available.
The rugged dual bearing set allows the QD-H20 industrial rotary encoder to handle overhung loads, such as direct mount pulleys, with side load forces as high as 40 pounds nominally and 80 pounds maximum.
More information can be found on the QDH20 product page.
View or download the QDH20 Spec Sheet PDF for encoder specifications.
Quantum Devices Inc. is a leading manufacturer of rotary incremental encoders. We can assist in encoder selection – contact us online or give us a call to get started!
.
.