Why Do my Optical Encoder Signals Look this Way?
August 12, 2015
I received an email from a customer who was seeing "not symmetrical" optical encoder signals/data channels on optical encoders we shipped to them.
Hi Jim,

The data channels are not symmetrical and there appears to be something superimposed on the index. Attached are pictures. Can I return these for your evaluation?
Regards,
Al
Below are the screen shots that he sent: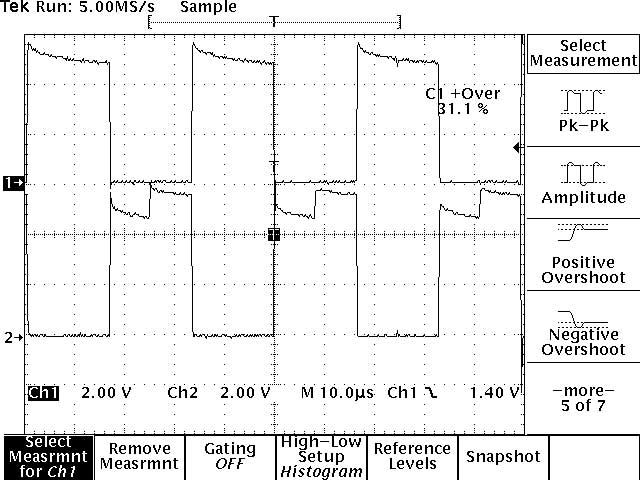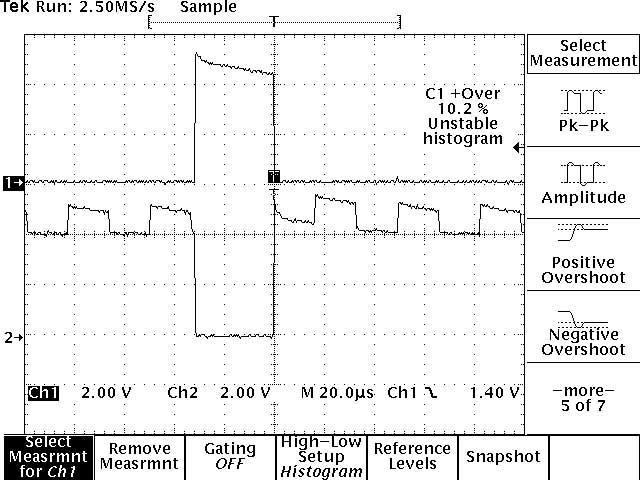 My response was as follows:
Hi Al,
What you are seeing is normal and expected for an encoder with a

ribbon cable

with unlodaded channel termination. What you are seeing is

crosstalk

between the channels, and possibly some external

signal noise

else being picked up by the cable.
When the channels are loaded, the irregularities in the optical encoder signals go away (as shown in the second photo).
Jim