Finding the Index Pulse of an Incremental Encoder
October 1, 2014
The index pulse, often also called "Z" or "Marker pulse", of an optical incremental encoder is a once per revolution digital pulse that is used for homing or count verification of incremental signals.
In the QD145 and QD200 series of encoders, the index pulse fires when the mark on the top cover of the optical incremental encoder and the mark on the encoders shaft are aligned.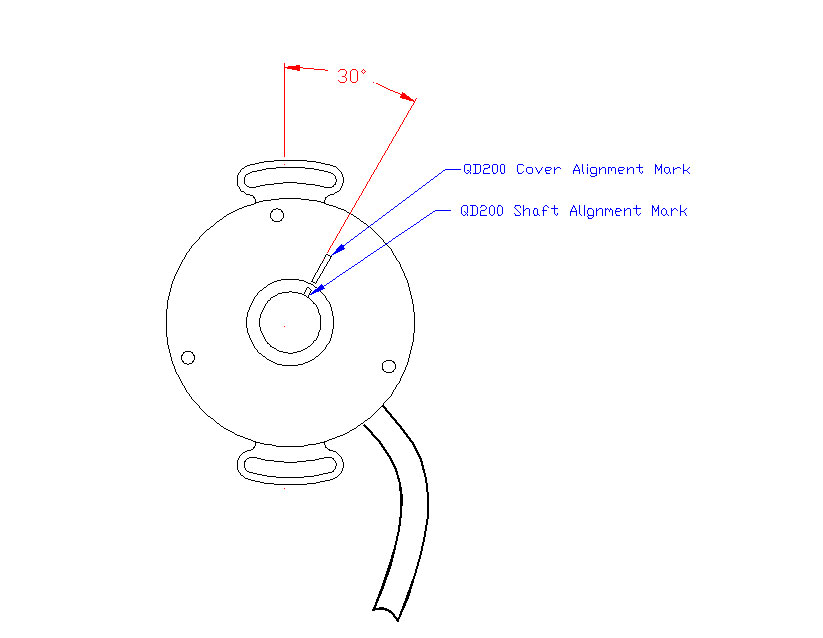 This mark also indicates the rising edge of the U channel for commutated optical incremental encoders. Knowing the location of this edge is useful for the initial rough timing of brushless DC motors.
Quantum Devices is a leading manufacturer of optical incremental encoders.
Jim can be reached at (608)924-3000.