Quantum Devices Celebrates 30 Years of US Made Incremental Encoders
April 9, 2020
For OEMs whose equipment uses incremental optical encoders to manage AC/DC motors, working with a supplier with leading edge technology and US only based production has proven to be a winning strategy. Consistent product innovations over the past 30 years have allowed these OEMs to offer increasing positioning accuracy and repeatability, as well as acceleration and velocity control.
Quantum Devices has for over 30 years focused on full vertical integration of its operations, designing and then producing each critical element of its incremental optical encoder product line in house. The company was established in 1989, as an optoelectronics specialty manufacturer. From its early days, the team focused on LED technologies and methods of packaging them into highly compact systems for the medical industry. Its first design breakthrough was a photodiode technology that was applied to incremental encoder products.
In 1999, Quantum Devices became a dedicated encoder manufacturer. Early growth was the result of the development of the industry's first fundamental read 5000-line count encoder in a highly compact 1.5″ package. With this dedication to the design of incremental encoders came a companion commitment to in-house production and a continuing flow of photovoltaic technology patents.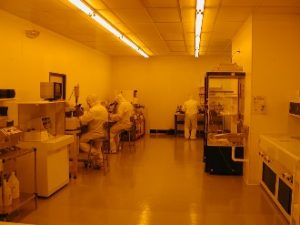 Photodiodes are one of the essential components whose in-house design and production separate Quantum Devices' encoders from the competition. The company has produced its own photodiodes for over three decades in their Class 1000 clean room. They also manufacture their own glass disc in this same clean room removing an external dependency on a disc manufacturer.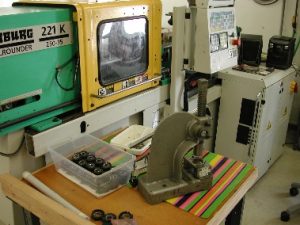 Quantum Devices also has in-house injection molding and machining equipment. With these capabilities they control the quality and supply chain for both their polymer housings and companion machined components in their encoders.
Skilled assemblers and testers ensure every encoder that ships from Quantum Devices is held to the highest manufacturing quality and that all encoder are test 100% to their specification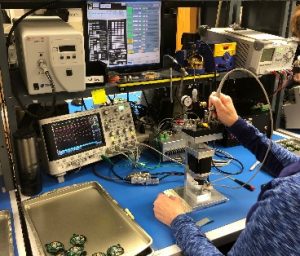 Since its early days, Quantum Devices has developed a full complement of incremental optical encoders to fit multiple industries and applications. The company continues its technological leadership and dedication to MADE in the USA.
For OEMs who are experiencing supply disruptions, Quantum Devices offers multiple direct replacement options for other incremental encoder manufacturers' products and has the manufacturing capacity to fulfill both short and long term needs.
Contact Quantum Devices today for easy replacement of offshore produced incremental encoders.