Large area LED Arrays for research or laboratory applications.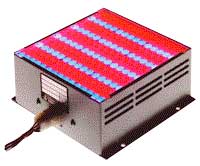 A new innovative solid state lighting system developed for the United States Manned Space Program – is now available to replace the high thermal profile of conventional lamp systems used by the environmental chamber industry for life science research.
---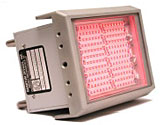 The SpectraLife is designed for use in laboratory research applications requiring monochromatic illumination. More specifically indications which call for re-agent grade illumination of petri dishes with cell samples or for photostimulation and other photobiological research.